The Top 5 Bathroom Trends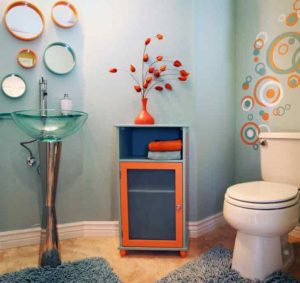 It is becoming more obvious as the year progresses that the push to conserving resources is a popular trend making appearances in bathroom remodels across the country.
With so many new fixtures and devices available to conserve water and electricity, it makes perfect sense to start in the bathroom. Consider these top 5 bathroom trends of 2015.
1. Double Sink Vanity
One of the easiest ways to cut down on bathroom time when you have several members of the family fighting for that space, install a new double basin vanity.
Two people can utilize the bathroom a the same time, reducing electricity usage for lights in the room. Taking care of two people at one time, you speed up times needed to get kids to school or parents to work.
2. LED Lighting Fixtures
New LED lighting is more energy efficient than the traditional light bulb. These lights not only are as bright as a regular light bulb, they utilize less resources.
They last longer, helping to keep costs down on light bulb purchases throughout the year. Over the course of a year this can add up to a significant amount of money in savings.
3. Low Flush Toilets
The low flow toilet system not only looks like a traditional toilet, it works exactly the same. The only difference is the amount of water utilized to flush waste down the drain. The water usage will be dropped significantly, preserving this natural resource and reducing water bills each month for the homeowner.
4. Walk-In Shower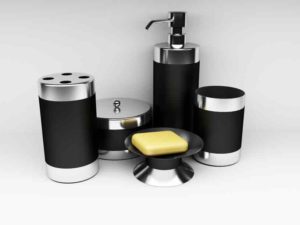 If you have no use for that bathtub any longer, consider expanding the shower to a full size walk-in variety. These larger showers do not require doors or curtains, which result in less cleaning.
This popular bathroom trend allows you to create a shower that will be the focal point of the room, matching the design and decor of the room easily.
5. Hand-Held Shower
One way to reduce water being wasted in the bathroom is by installing a new hand-held shower head. This little device will target parts of the body more easily, reducing water that simply leaves the shower head and rushes straight down the drain.
Not only are these devises popular today, they come in a huge variety of colors, finishes, and styles, to perfectly match any design you might have in mind for the bathroom.
Keep up with the latest trends for your York Region bathroom.