Whole House Water Filters
(705)7335154
When you want a whole house water filtration system call us. we install and repair water filtration systems.
Water filtration products provide you and your family with cleaner, clearer, better tasting water throughout your entire home every day. With the most comprehensive product line from under sink filters for the kitchen and bath or softeners and filters for the entire home, filtration systems are perfect for any size home.
What makes us different from other plumbers?
We are a small local plumbing service. We have been plumbing for 20 years. Over the years we have come to know what customers want. They want affordable local plumbers. when the customers call they want us there now not hours from now or days. We can be there in 30 minutes. Customers want it done and fast. We have installed every toilet, bidet, kitchen sink, water pump, drain pipe, faucet, shower, tub, dishwasher and fridge lines, sump pump, known to man. We repair any plumbing, pressure tanks, pressure switch, toilet repair, shower repair, faucet repair. 20 years of local plumbing we can fix or repair any plumbing issue you have. Weve had customers explain the problem with gurgling noises over the phone and know exactly what the problem is. We are licensed master plumbers. Not unlicensed drain cleaners. We are professionals and are backed with a great reputation. Check out our reviews.
When your looking for a good local plumber call us. We will be there quickly and the price we give you over the phone is it no surprises. We want your business again and encourage you to write a review explaining to others how good are plumbing service for you was.
Local affordable plumbing at a time that's convenient for you that's what makes us different, and if you need us in a emergency plumbing situation were there quickly 30 minutes.
Call us. Or if you don't feel like calling no pressure, email us.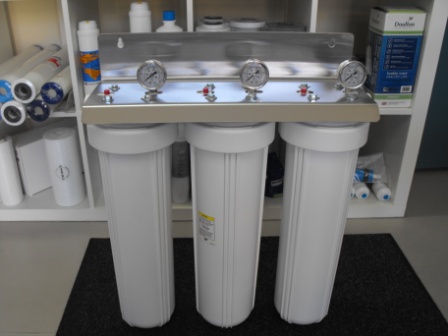 Whole Home Specialty Treatment Systems are designed to get right to the problem and make your water clean, clear and welcome in your home again. Our systems are carefully designed to eliminate the most common, challenging issues: cloudy water, rust or blue-green straining and rotten egg smell. They solve your specific water challenges without putting a major burden on your time or your budget. Depending on the water quality in your home, one or more systems may be necessary to return your water to a pristine state. Ask your M.A.C. Stewart Plumbing for a free, thorough analysis of your water to see which answer will be best for you.
Call M.A.C. Stewart Plumbing When You need a whole house water filtration system (705)7335154