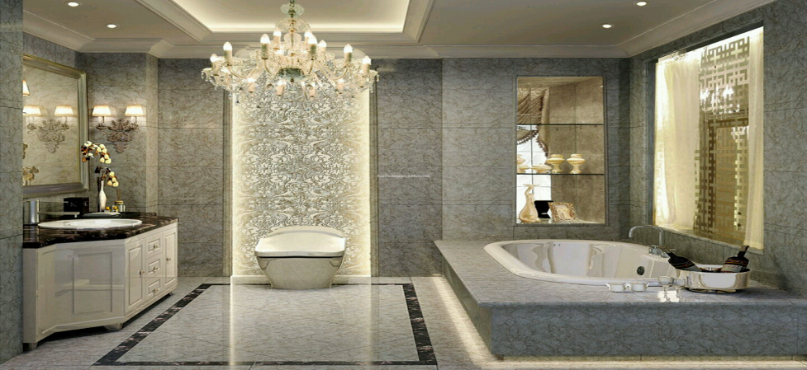 Bathroom Renovations? We do it right the first time!
Call M.A.C. Stewart Plumbing (705)7335154
We specialize in all aspects of bathroom renovation, including: designing, building and remodeling. We are licensed professionals with many years of experience bathroom remodeling, you dream it. We build it. It is our mission to help homeowners improve their quality of living by offering the latest and greatest in bathroom remodeling.
We perform all aspects of bathroom renovation including plumbing, electrical and lighting. Whatever the scale of your bathroom renovation, we can assist you in creating your dream bathroom. We know what materials and techniques to use to make your bathroom last a very long time.
Here are three good reasons to renovate your bathroom:
- Increase the value of your home
- Create a relaxing space
- Improve usage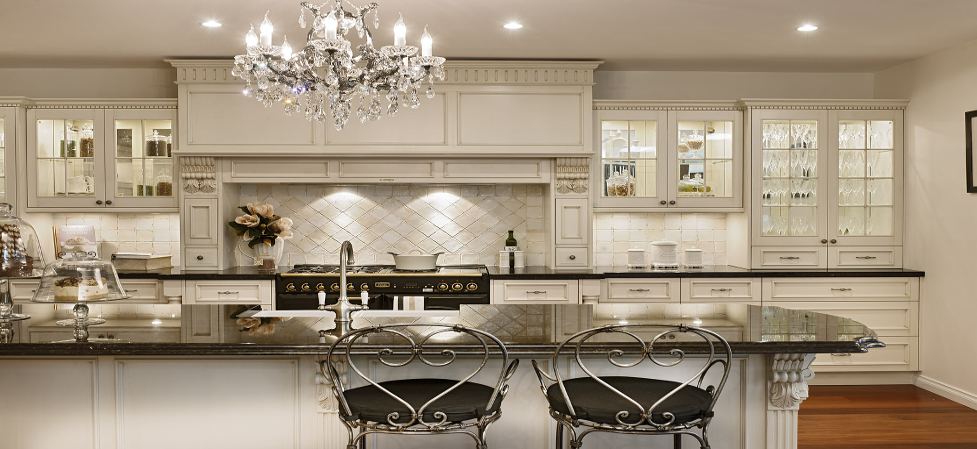 When it comes to renovating a home, bathroom renovations and bathroom remodeling are high on the list for most home owners, and should be performed by professionals ( Plumbers , Electricians ). As contractors have many years of experience in home improvements serving communities in Newmarket, Aurora, Richmond Hill, Thornhill, Holland Landing, Sharon, Bradford, Barrie, Keswick, Schomberg, Alliston , King City in York Region, Ontario.
A complete bathroom renovation or a small remodeling project requires certain trade skills. We are experienced in the installation of all of them
Bathtubs

Shower stalls

Vanity and sinks

Pedestals

Faucets

Toilets

Plumbing

Electrical

GFCI receptacles

Bathroom exhaust fans

Ceramic tiles

Subfloors

Bedrooms

Bathrooms

Kitchens

Home office

Exercise room

Entertainment area

Wet bar

Subfloor systems to keep the cold off your feet.

Laminate flooring

Heating vents and cold-air returns to balance the comfort level in your basement

Electrical and lighting system to provide adequate power and lighting for every occasion

Insulation for added warmth and energy savings

Sound proofing to walls and ceiling

Home theatre wiring, T.V cable and phone line

New cupboards.

New countertops.

Sinks and Faucets.

Ceramic floor tiles and backsplash tiles.

Under counter electrical lighting.

Additional electrical receptacle outlets for countertop appliances.

New dedicated electrical wiring for dishwashers and over-the-range microwave ovens.

Relocating existing plumbing to new locations.

Relocating or removing walls.
We will take care of all plumbing and electrical requirements such as installation of new, or the relocation of existing pipes and wiring, and repair or replace damaged drywall.
Tired of your old bathtub? We can replace it with a walk-in shower stall.
If the bathroom is to be located in the basement we can install the rough-in underground drains for showers and toilets, or relocate existing ones to their proper positions.
For bathrooms located in the basement, consider a Subfloor instalation. Subfloors protect your feet from cold tiles, and also prevent your tiles from cracking due to possible fractures in the concrete floor.
We guarantee our work and stand by our commitments. Call us for your next bathroom renovation.
PLUMBING
Installing new plumbing or replacing existing can vary from one extreme to another, depending on the selected fixtures.
Toilet installation will cost you $300 if you hire a plumber to come to your house solely for that reason.

Otherwise, if already on site, expect to pay an hourly rate of approximately $75. This is not including rough-in or toilet fixture.
To rough-in a sink, toilet or shower will cost $1000 per basic fixture (thermostatic valves, for example, will rank higher in price), plus installation rate.

Replacing fixtures, such as a sink and faucet will cost $400 to $500 each. Again, if your plumber is journeying to your home specifically for that reason only.

People in trades charge a minimum three hours work, so better to gather your needs and get them done all at once!
When It's the Only Bathroom in the House
A bathroom remodeling project, however modest, requires more planning per square foot than any other room. Because it's impossible to have a team of workers in the "smallest room in the house", everything has to be done in sequence making it essential to have a precise game plan. The worst-case scenario is when the only bathroom in the house requires a major makeover. This means no toilet, no shower, no running water - often for several days while pipes are rerouted and replaced. If the job runs into a snag, the lack of facilities may drag on for days. All family members should be prepared for considerable inconvenience, like going without showers for a few days and using a portable john.

M.A.C. Stewarts Plumbing team of experienced renovation experts take all possible steps to minimize the impact of such a project and will take extra steps (like replacing the toilet nightly and minimizing the time the water must be shut off) to help you cope with the process
The proper functioning of your bathroom revolves around water and gravity. When water gets to your bathroom it can either get there by direct or indirect means. When it is distributed throughout your house directly, this means that it comes from the main source and is delivered throughout the different outlets in the house.
The indirect system however is when the water reaches your house from the main source is stored and them pumped to different areas of your house. Knowing if the water source is direct or indirect is important when it comes to calculating pressure and making certain allowances for the water to reach certain areas in your house. The type o pressure you get in your bathroom, kitchen etc., will tell a plumber if your water supply is direct or indirect.
The water that leaves your bathtub, shower and sink are all carried through a special line until it meets the waste that comes from your toilet. This line does not have any waste material and once an ideal slope has been applied to it, it will not allow any waste from the toilet to back up in it. that the diameter of the pipe that takes the water from the sink, bathtub and shower is considerably smaller that the one that takes the overall waste from both lines. This is primarily due to what is known as 'flow'. The tube that will receive all the waste material has to have a diameter that allows everything to pass. This calculation can be made from a worse case scenario or based on the guides that are outlined for diameters based on the flows that run across them. A worse case scenario is one in which all fixtures are being used at once, and seeing this is very unlikely most Toronto plumbers usually project the diameters to be used in a bathroom based on the overall flow that will pass each tube.
The vent stock that is installed to allow gases that build up in the lines to go out to open air. These gases are a build up of bacteria action in the lines and as such to avoid unpleasant smells, vents lines are installed to remove foul odor.
How does a backwater valve work?
Essentially, a backwater valve ensures that the wastewater from a property flows in the desired direction, which is away from your property. Issues related to pressure changes and inclement weather can make hazardous waste flow backward into your fresh water supply and may cause sewage to spill out of your sinks, toilets, and showers. In extreme cases it can even cause a flood. The valve works to prevent these highly undesirable situations by ensuring one-way flow of your wastewater. The design of a backwater valve includes a flap or gate that automatically closes when sewage tries to enter your home. When the water line is clear of waste, the flap will open again allowing the valve to resume its usual operation.
What are some common problems with this system?
Water leaking out of the drain in your basement or subsequent stains around that area are both signs that your backwater valve is in need of repairs. If you look through the clear top of your backwater valve and see that the flap or gate is not working properly, then professional service is necessary. The flap or gate must move freely in order for the system to work. Also, if you detect a strong odour coming from your unit it could likely indicate that there is a clog in your system, which will need to be cleared by one of our expert technicians.
In some instances issues with your backwater valve may become more serious and warrant the need for a replacement. For instance, if your backwater valve is several years old parts usually begin to wear out, causing multiple problems and resulting in consistent repairs. In this case it is normally more cost-effective to have a new backwater valve installed. Also, if you experience an extended period of heavy rains, the parts of your system can suffer extreme strain. A replacement of the system may be necessary. The only way to know for sure whether you need to replace or repair your backwater valve is to call us. We can inspect your backwater valve and all of its components to determine the best course of action for your home's protection.
Who would benefit from an installation?
A homeowner who lives in an area with a lot of rain would benefit from having a backwater valve. It would serve as extra protection for a home if the municipal sewer system becomes overwhelmed. In addition, a home with a drain located below the elevation of a sewer manhole cover should have a backwater valve to prevent flooding. Homeowners who have sump pumps can also benefit from installing a backwater valve as a backup system in case your sump pump malfunctions.
For bathroom remodeling , kitchen remodeling , basement remodeling contact M.A.C. Stewart Plumbing
Call Now! (705)733-5154

Plumber 24/7 Serving Newmarket , Barrie , York Region And Surrounding AreasNewmarket renovations / Barrie renovations / Aurora renovations / Richmond Hill renovations / York Region renovations / Toronto renovations / Alliston renovations / Georgina renovations / Sharon renovations / Holland Landing renovations / Concord renovations / Maple renovations / North York renovations / King City renovations / Thornhill renovations / Unionville renovations / Vaughn renovations / woodbridge renovations / Innisfil renovations / Wasaga Beach renovations / Angus renovations / Midhurst renovations / Keswick renovations / East Gwillimbury renovations / West Gwillumbury renovations and surounding areas