THERMOSTAT INSTALLATION, MAINTENANCE AND REPAIR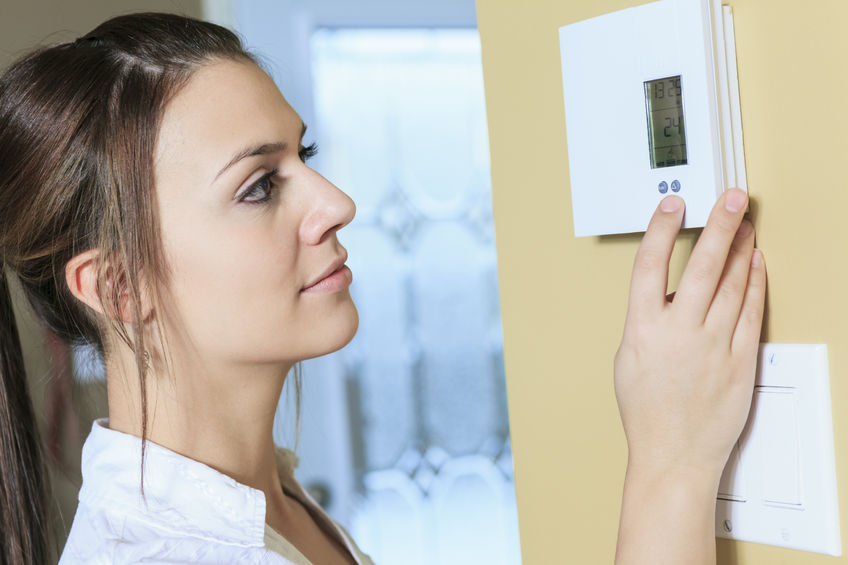 Today's thermostats do far more than just operate heating and air conditioning equipment in response to the interior temperature of your home or workplace. Devices that can be programmed, operated remotely or even learn and adapt based on your habits and needs may provide you with an easier and more efficient way to control an interior climate. Servicing or replacing an aging thermostat may allow you to save a great deal on your utility costs. Arranging for the professional thermostat installation needed to make use of an upgraded thermostat may not be an opportunity you can afford to pass up. At M.A.C. Stewart Plumbing, our professionals will be able to help you with all of the thermostat services you need.
WHAT IS A THERMOSTAT?
A thermostat is a device that allows you to operate your climate control system, make changes to your interior environment and even program a set schedule that will ensure optimal comfort and energy efficiency. The most basic thermostats combine the ability to sense the surrounding temperature and operate the equipment and appliances that heat and cool your interior environment or space. More sophisticated devices can provide an expanded range of features including: remote and wireless access and operation, programmable schedules and set hours of operation and the ability to ensure that your climate control system is not being used inefficiently.
HOW DO I PROGRAM MY NEW THERMOSTAT INSTALLATION?
Ensuring that your equipment is operating correctly, upgrading your thermostat for one that offers a wider range of features, and learning how to program your system to ensure greater efficiency can all make a big difference. Doing business with the best will provide you with the resources and opportunities needed to reduce your bills and create a more comfortable interior atmosphere. At M.A.C. Stewart Plumbing, we will provide you with the best services and instructions on how to program your specific thermostat.
HOW OFTEN SHOULD I CHANGE MY THERMOSTAT?
If you suspect that your current device is no longer able to detect the surrounding air temperature accurately, if you are having trouble activating or operating your heat or central air, or if your existing thermostat is not able to provide you with the full range of features you need, then it may be time for thermostat repair or replacement. Professional installation and equipment upgrades may allow you to lower the cost of your electric or utility bills. Failing to track action can result in continued issues, problems, and inconveniences that you could simply avoid with a thermostat replacement.
SHOULD YOU BE EXPERIENCING A PROBLEM WITH YOUR THERMOSTAT OR SEEKING AN EASIER WAY TO MANAGE YOUR INTERIOR CLIMATE, IT MAY BE TIME TO CONTACT US AT (705)7335154.